China has several national teams and they have a national series. It's called the China Badminton Super League (CBSL) and my friends Xiao He, Rebecca and I watched the top two teams fight it out. For you Americans,  it was like the NBA playoffs and I got to see The Lakers and Miami Heat compete. (They are still the two cool teams right? I'm a bit behind on my basketball these days.)
Anyway, the Xiamen team has the highest number of Olympians and World Champions and their opponent, the Qingdao team, has the second most, including the most famous player of all, Lin Dan. (He used to be #1 but has fallen in recent years, but his fame has not fallen at all.)
So who did I see? World ranking is at time of writing
#1 women's doubles team: Twin sisters Luo Ying and Luo Yu kicking the ass of the Xiamen team.
2012 Olympic gold winner Li Xuerui (currently ranked #3 in the world)  playing 2012 Olympic silver medalist Wang Yihan (Ranked #4 in the world) in women's singles
In men's doubles it was Hong Wei (ranked 5th in men's doubles) and Zhang Nan (ranked #1 in mixed doubles and #3 in men's doubles) against some other guys. Seriously Zhang Nan was so super hot I didn't even notice the other players except they were short and stout and stood no chance. Also, I have a new celebrity crush. Zhang Nan's pictures on the internet are good (he made my list of hot players), but he had some sexy little haircut and looked a million times hotter in person. Not an exaggeration. A million times hotter.
Bao Yixin (world ranking #3 in mixed doubles) also played both the mixed doubles and the women's doubles.
So who wasn't there? There were three big absences. Lin Dan (who canceled due to illness), Chen Long, currently the #1 guy in the world and plays for team Xiamen and Zhao Yunlei, my favorite female player who is also team Xiamen (and is married to the hottie Zhang Nan.) Zhang Nan and Zhao Yunlei are not only the #1 mixed doubles team (my fav category) but they won the gold medal in 2012. But they recently had to bow out of the World Superseries Finals in Dubai because she was injured. So I guess it's not better yet.
I could talk all day about it, but I think it would be more fun to show some pictures instead: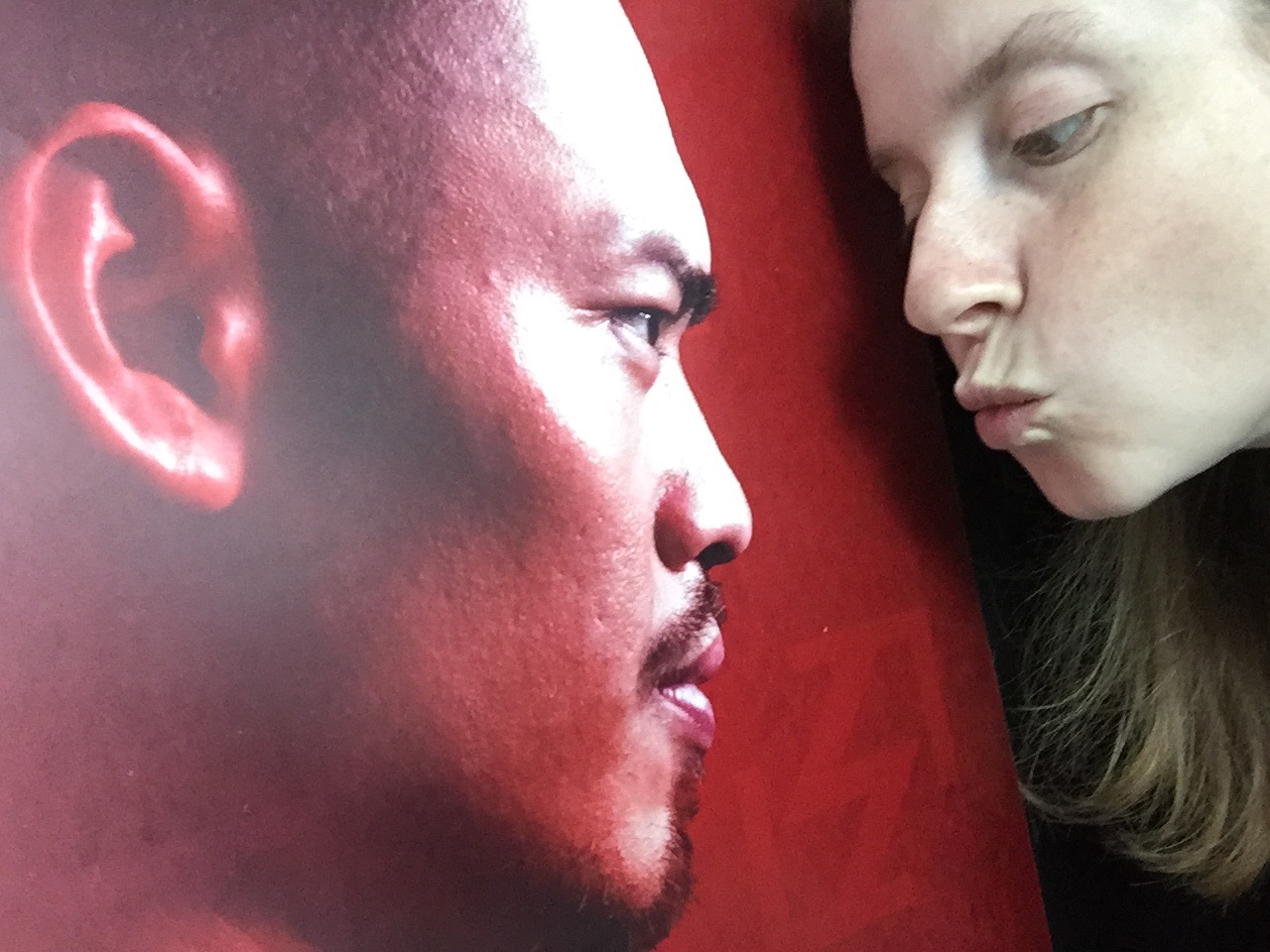 The games were much longer than I expected. Almost five hours total. A long time to sit and watch. Even worse, they confiscated food and drink before you went it. Normal tactic to get you to buy their overprices concessions, right? WRONG! There was No snacks, No drinks, NO gift stand with silly items (which I wanted to buy). Nothing. Just some water coolers out in the hallway with plastic cups you could drink for free.
So I got hangry. It's not pretty when I'm hangry. I mean, what self respecting sports arena doesn't sell overpriced popcorn and hot dogs?! I had a fistful of kuai ready to spend on birdie keychains and a mug with Lin Dan's face on it. But there was nuthin. NUTHIN! What a waste….
I haven't been to a ton of professional sports games in my life, mostly just of Red Sox games and one NBA game, and usually pay very little attention to what is happening on the field just enjoying the atmosphere and pomp of the event. But this was totally different. There was hardly and pomp or atmosphere at the event and I tried to keep a laser focus on the games and player (paying attention to their legwork, how they held their racket, trying to figure out their strategies).
My friends were also perfect to go with because one knew a lot about the players and their styles and the other was just as interested as me. We weren't sitting around playing on our phones, or gossiping about what-not. We were paying attention and talking about the game (or sometimes not even talking as we just watched.) My friend Xiao He kept cheering for the Qingdao team (on Xiamen's turf!) and someone nearby joked that security was gonna kick him out. I was team Xiamen all the way.
Xiamen won, 4 out of the 5 games. (They only lost women's doubles, which is okay considering the Qingdao team is the #1 ranked team in the world right now. Also, after one game Xiamen conceded "due to injury" but everyone was walking and moving fine, and all smiles as they left the court, so we think the injury was just BS to avoid a certain defeat.)
So, while watching the games for five hours got a bit tiring, it was still an excellent opportunity to see so many amazing badminton hero's play in front of me. Can't wait for my next one!