We got 5th place! Out of 16 teams!!! Sure 1-3 would have been best, but I'm actually really psyched and a little relieved. I was afraid that we would do so much worse.
I'm the kind of person who gets excited about things, overly excited and bouncy at times. And I hate waiting. So my partner Azhi and I arrived an hour early to a dark and empty court. (in China people sleep during lunch, and we found the owner and a few others sleeping away in the office.)
I was super nervous, it was at a place I don't normally go, and I knew very few people. But two friends came to surprise me and help cheer me on. I also used them to take pictures of us while we played. I'll admit that having friends, and looking over and seeing friendly faces as I was playing did make me feel better and more at ease.
Right at three our games started and they went by so quickly! Here's some pics of us in action. (By the way, notice the shirt my partner Azhi is wearing. It's from the Becky Cup!)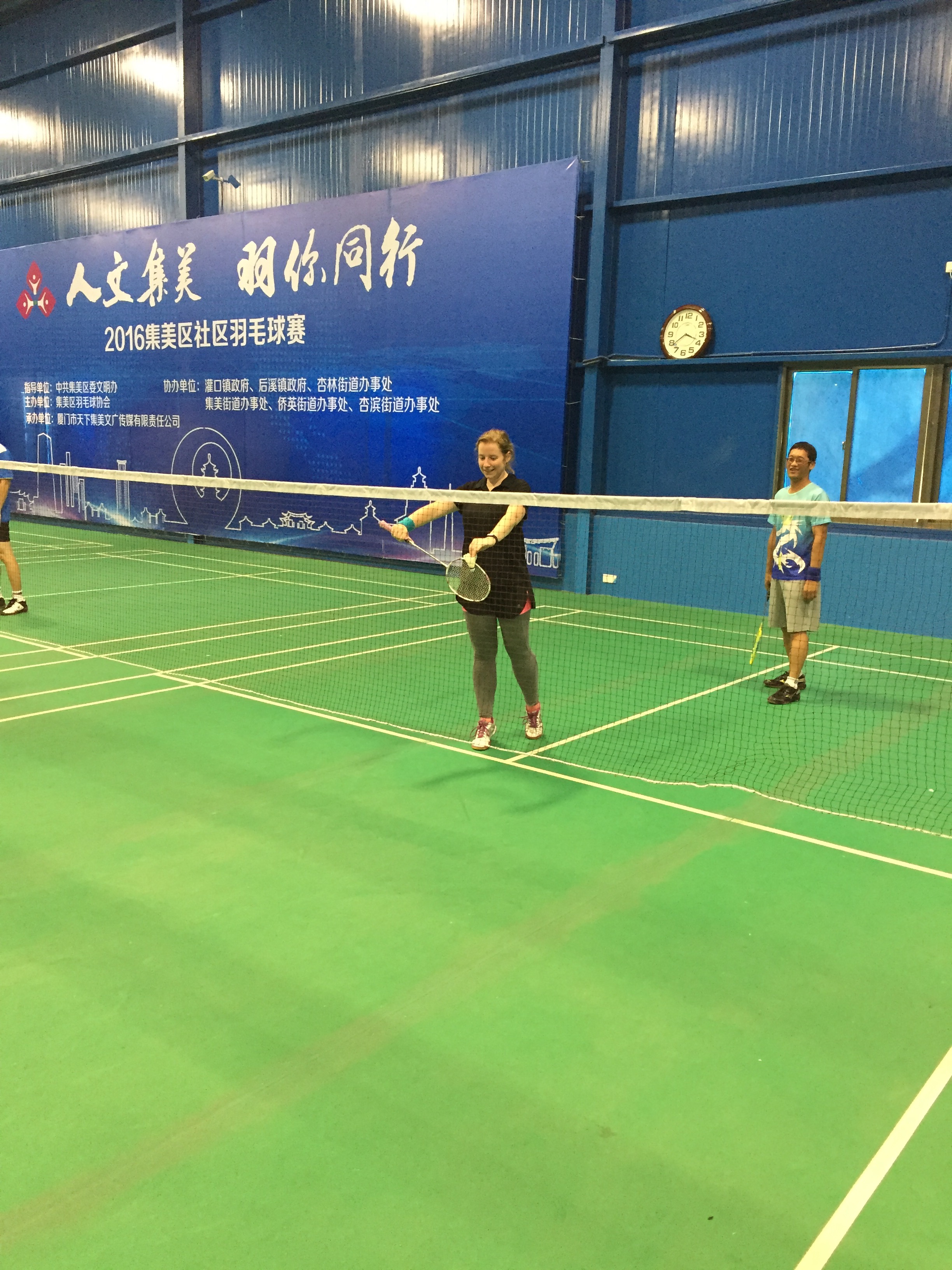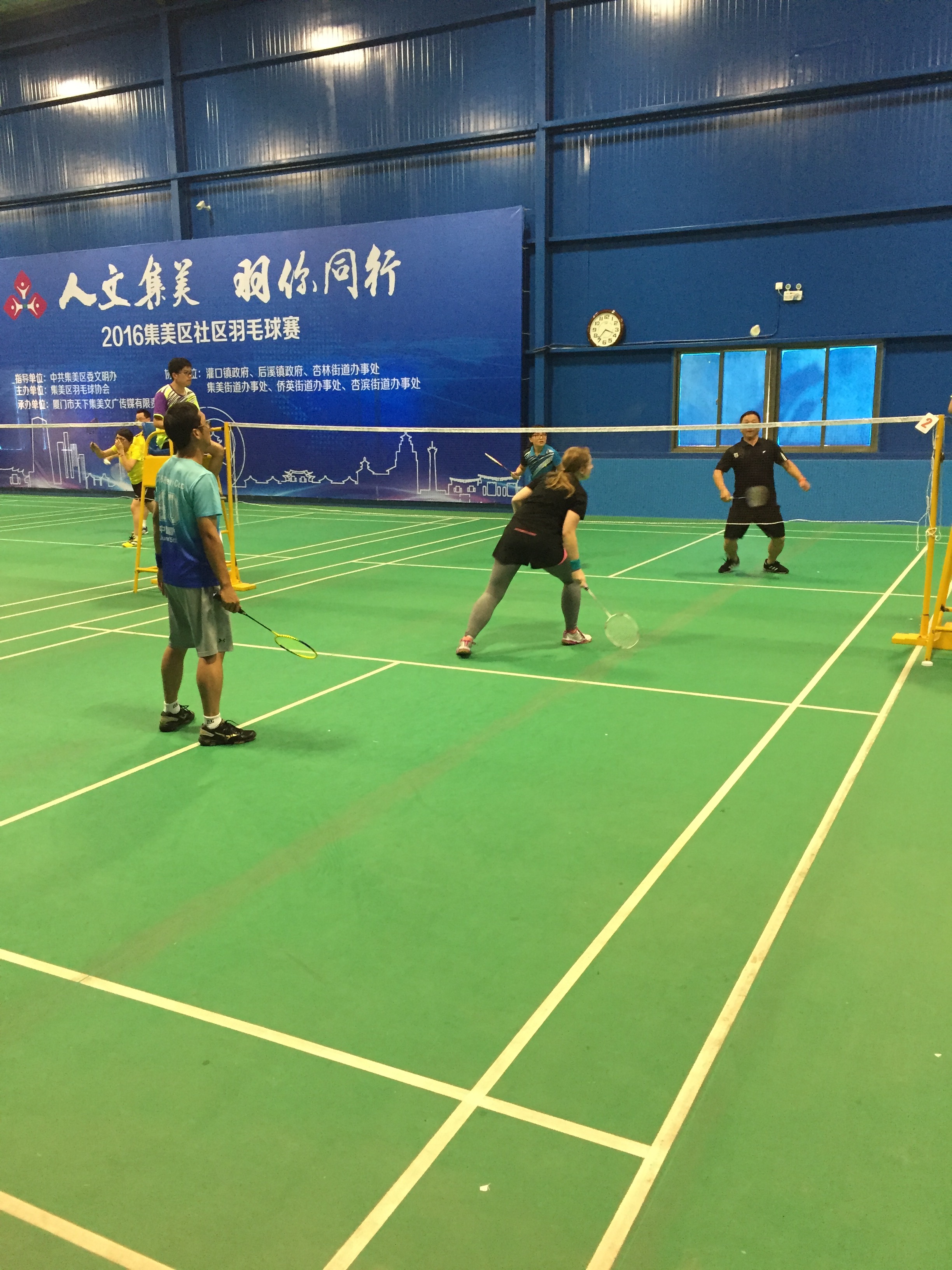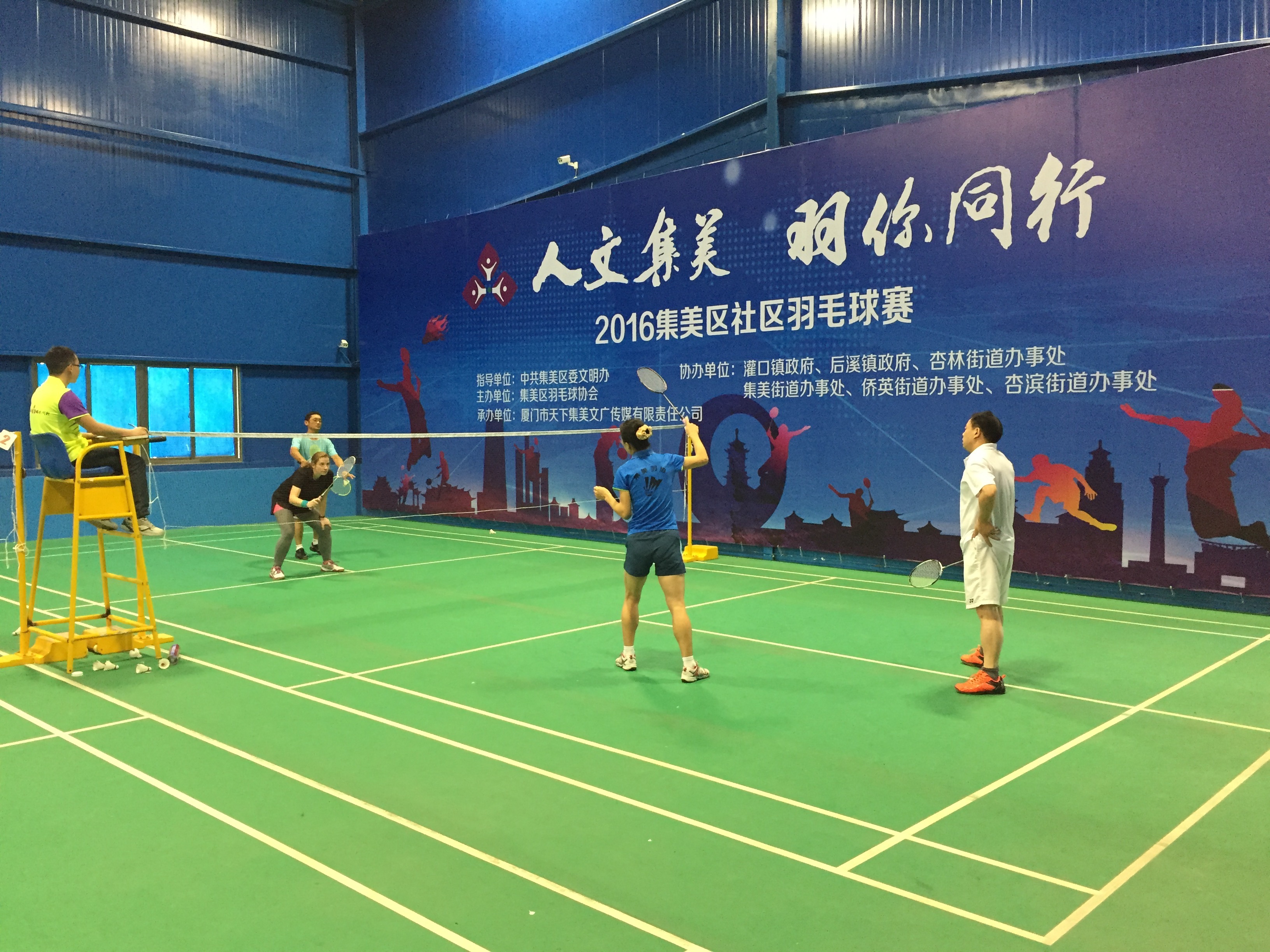 The way this tournament was organized was there was four "groupings" with 4 teams each. We were in group A (team A4) and there was also group B,C, and D. All with 4 teams. So everyone played three games against their group. Our first game was against A1, then A3 and A2.
After three games, half of the teams were disqualified and only the top two teams from each grouping went to play with the other top teams of the other group. Our group A went to play Group C. As the second best team in A we had to play the first best team in C.
This is where we fell out. Then the top team in A played the top team in C in the semifinals, The final game was the winner of the A and C group who played the winner of the B and D group.  It was a new style of tournament for me, but it was easy enough to follow (though I relied on my partner to tell me when and where to go.)
You know the final outcome, but what about each game. Here is our game in "reaction selfies!"
First, second and third got medals, but top 8 got money! As we had the most points out of the losers of the quarterfinals, we won 5th place! We got our names called, and pictures taken and everything. (Totally Chinese style.) We also got a cash prize, 100rmb ($15)!!
The whole thing was really fun. It was my first time playing with umpires who watch you and makes all of the calls. Before the game starts they drop a birdie and whoever it points to gets to chose which side of the court they want to start on, while the other team chooses who will serve. They also announce your name before you play and update you after every point. At the end of the game we would high five the other team then shake the umpires hand, just like the pro's do.
So that was it! My first tournament! Hopefully now people see that I want to play in competitions more so hopefully they will tell me when more happen. Xiamen is a huge badminton city and there is always something going on so hopefully it won't be too long until my next competition.
Now, back to training so next time I can get top 3! *Fist pump* (Cue inspirational music.)