I googled "best badminton instagrammers" and "best badminton players on Instagram" and I got no articles in the search results. So I guess it's up to me to start the trend. Here are the best badminton accounts to follow on Instagram (in my humble opinion).
Name: Tai Tzu Ying
Handle: @tai_tzuying
My boyfriend is obsessed with Taiwan's singles star which makes me a tad jealous of her, but I really do like her instagram account. She shows a lot of her daily life, not just badminton, and there are a lot of selfies with her friends (or her ripped pants.) You get a good idea of the off-court life of a pro badminton player from her.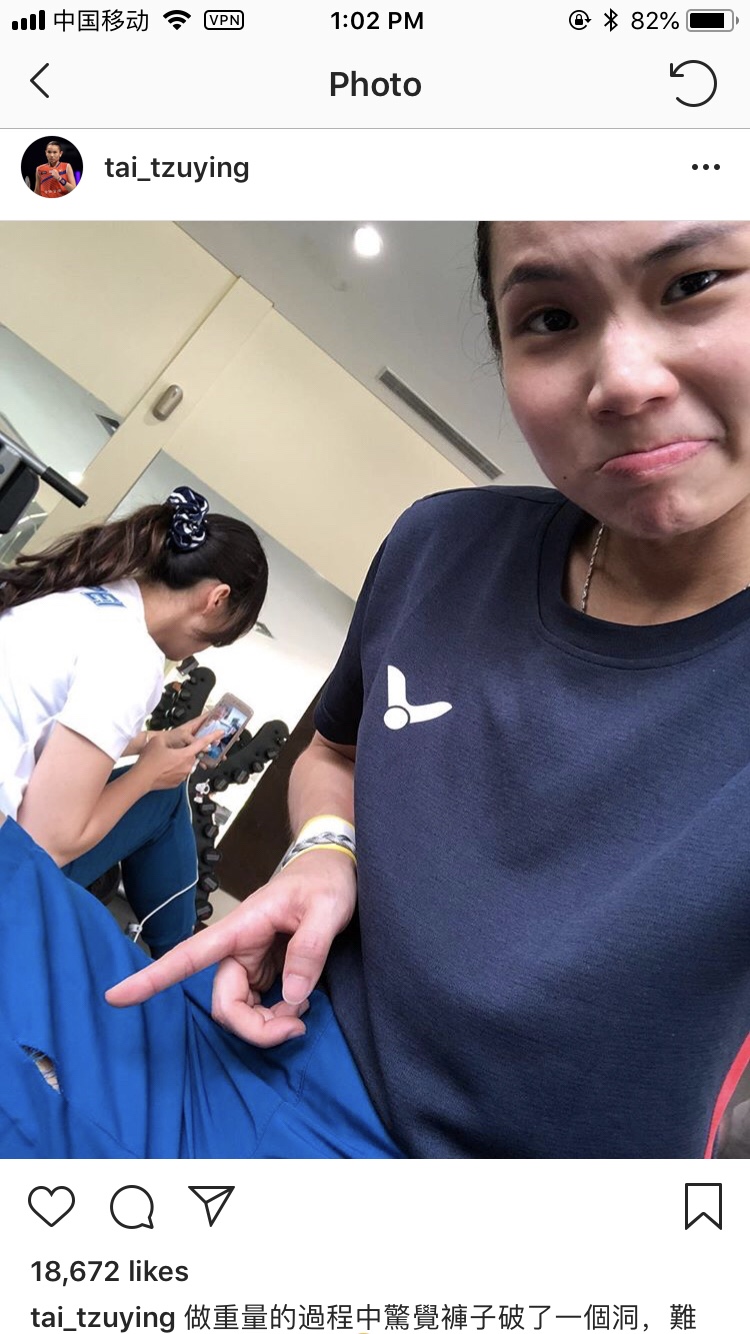 Name: Viktor Axelson
Handle: @viktoraxelson
Let's face it, Viktor is the social media darling of the badminton world because he speaks Danish, English and Chinese so he gets the most likes of all players. (A picture of Viktor just standing in a suit gets 20K+ likes while legend Lee Chong Wei gets only 3,000 for a similar picture.) He doesn't put a lot of personal stuff up, and doesn't write long captions, but if you like looking at a young Danish man standing handsomely in different parts of the world, then this is the account for you.
Name: Lee Chong Wei
Handle: @dato_lee_c_wei
There are many fan accounts on instagram, but this is the official account of my bestie Lee Chong Wei. Unlike his Facebook (which seems run by a publicist or friend or something) this is from the man himself. He doesn't post a lot, nor does he write a lot, but you gotta follow him.
Name: Lin Dan Fanbase
Handle: @lindan.world
The other legend, Lin Dan, has his own hashtag, but not his own instagram account. There are a few fan accounts, but this one seems to be the best. It's a bit stalkerish with lots of videos of Lin Dan in his private time (collected from various websites and accounts around the internet), but it's a good way to keep up with what this Chinese hottie is up to.
Name: Chris and Gabby Adcock
Handle: @gabbyadcock1 @adcock_chris
England's mixed doubles married partners are Instagram fans. Gaby posts more often (especially pics of her looking cute at various places) but I see Chris' name "liking" everyone else's posts. The Adcocks have been upping their social media game (launching a bilingual blog and having an active facebook page) but they seem to be most active on Instagram.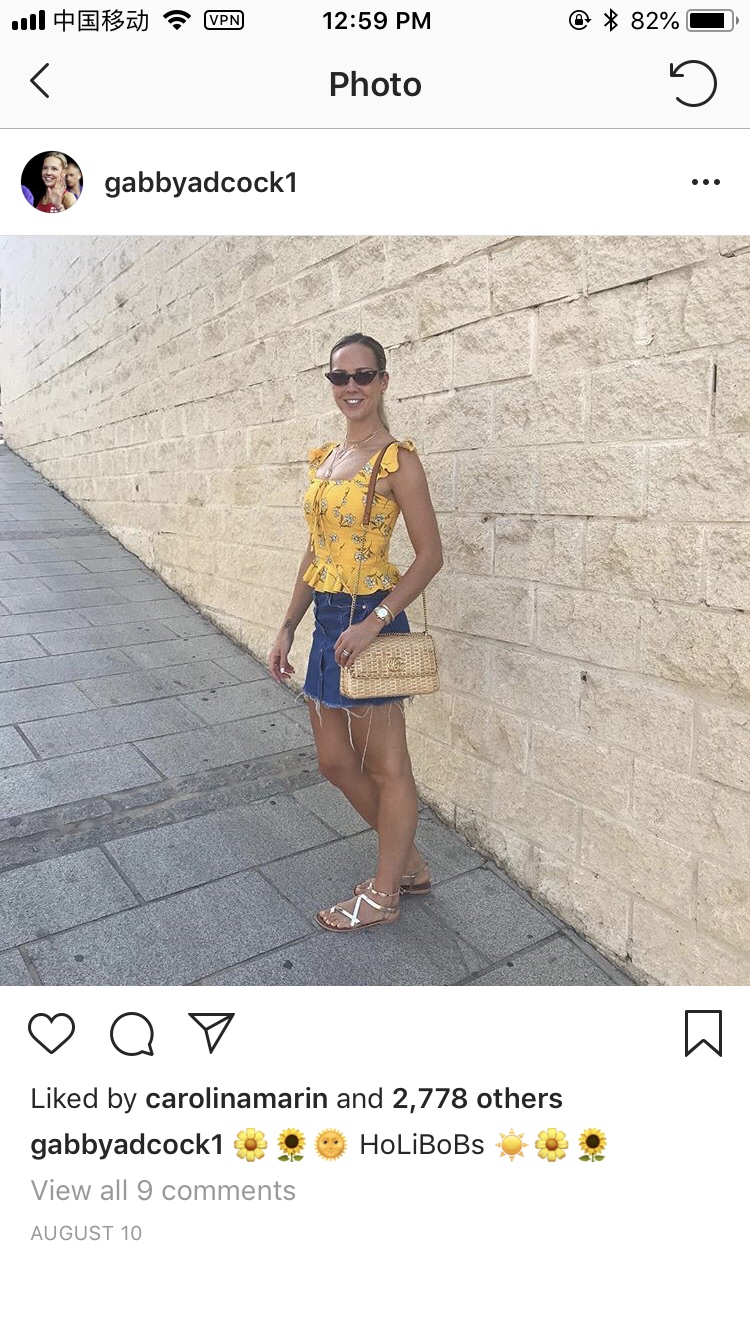 Name: Christina Pedersen & K. Rytter Juhl
Handle: @rytterjuhlpedersen
The joint account of badminton's cutest lesbian couple really celebrates their relationship both on and off the court. While they are a force to be reckoned with on the court, Kamilla has recently gotten pregnant, so now the Instagram account follows her journey with that as well as Pedersen's continuing career. There are a lot of happy selfies in this account with big smiles on their faces and it's nice to see this open couple getting so much support from fans in the comment section.
Name: Goh Liu Ying & PS Chan
Handle: @gohliuying, @chanps
Personally I'm a big fan of this mixed doubles pair from Malaysia so I am happy they both have active Instagram accounts. Since they are not a real life couple they have very different lives outside of the court so their accounts are very different. While I admire Go Liu Ying more, because she is an excellent role model for me, I find Chan super hot and I love all the sweaty/workout pictures he posts because I like objectifying men. Roarrrr.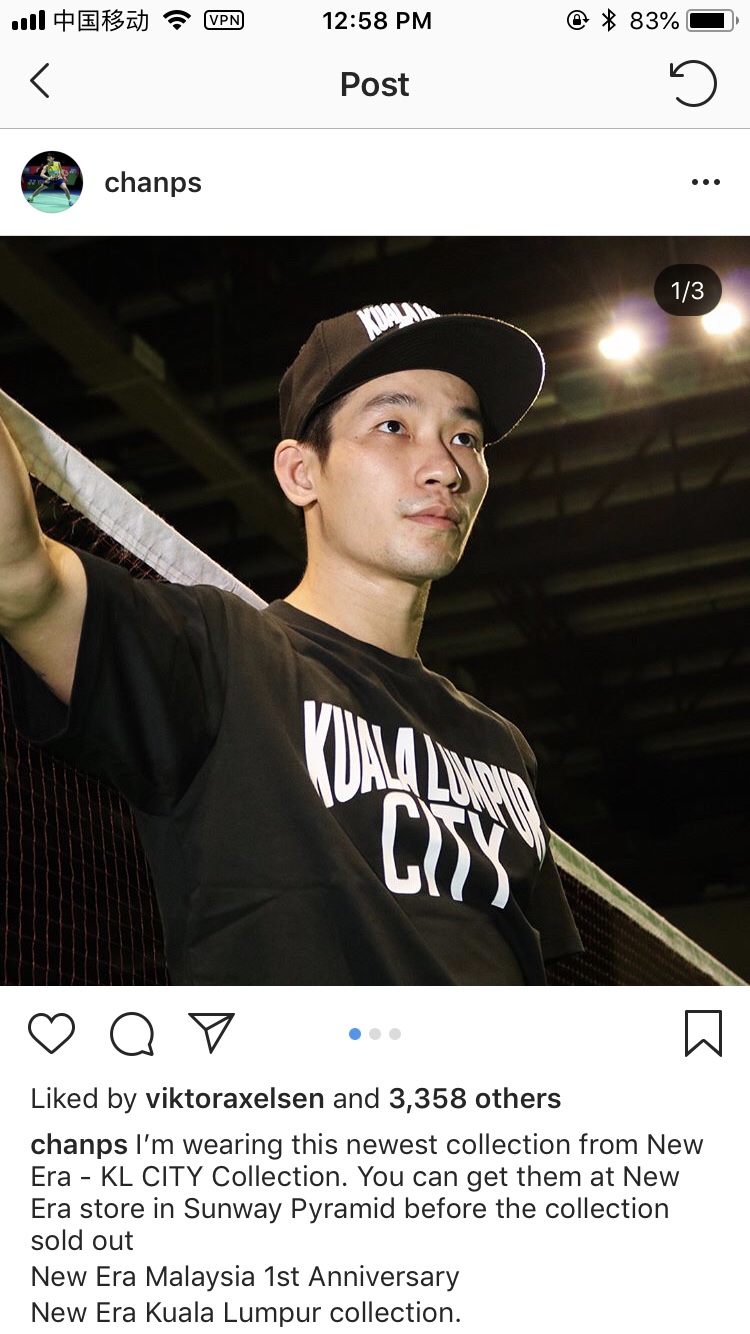 Name: Peter Gade
Handle: Petergadeofficial
This account combines retired legend Peter Gade and his Peter Gade training academy. I would love to go there someday, and while the account is thin on Gade himself, it has a lot of short training videos showing you what the students are working on.
Name: Various accounts
Handle: @badmintonopen, @badminton.lover 
Just a few random fan accounts that put short pro videos of amazing plays on their account. Most of the videos come from BWF, but BWF doesn't seems to have any major Instagram presence to speak of, so if you want some occasional cool short videos on your Instagram feed, then follow these accounts.
Name: Becky Ances
Handle: @borkya
Me! How could any list not include myself, heh heh. Instagram is blocked in China so I tend to only use it when I'm traveling out of the country, and even then I use it rarely. So add me and I won't clutter up your feed too much. (But I am planning on using it more, so we'll see.)
So these are just a few of my favorites. I know I didn't list all of the pro players (I find Carolina Marlins Instagram is either pro shots from tournaments or her selling something so I don't like it) but do you have any badminton instagrammers to recommend? Did I miss anyone major? Let me know!