Let me show you a picture of a famous player or players and you guess what country they represent.
This is Howard Bach from America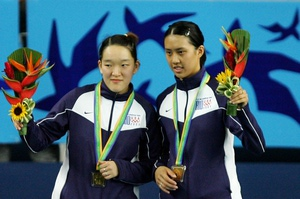 Mesinee "May" Mangkalakiri and Eva Lee, of America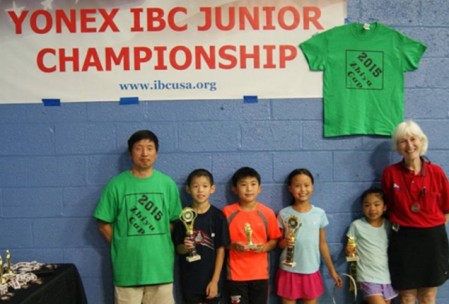 Junior Champions from America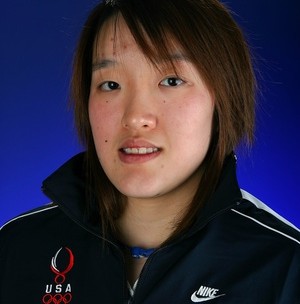 Caught onto my trick yet? Yep, this is Eva Lee from America
If I want to find top badminton players that "look like me" I need to travel to Denmark, one of the only western countries where badminton is big.
No, I'm not a white girl bemoaning racism in badminton, but rather bemoaning America's ambivalence towards badminton.
The reason Asians dominate the American (and Canadian) league isn't a biological thing. No, Asians aren't just naturally good at badminton. It's that in Asian countries badminton is highly esteemed and respected sport. They grow up playing it competitively, famous sports stars include badminton players and in general the culture and society supports it so people are encouraged to play it professionally.
Not so in America. We see it 100% as a recreational sport you play in the backyard while your dad is grilling hot dogs for dinner. Americans think that badminton is "easy" and I've had a few friends say they played it growing up with their family so they could probably dominate in China. Yep, they've really said that. But that's equal to saying that if you were on a pee-wee soccer league you could dominate The World Cup. Not possible.
The American and Canadian players get almost no support. Badminton tournaments come with prize money, but much smaller than most sports (including tennis). And to be able to win the paltry prize money you need to practice for hours everyday, with top coaches and conditions. Basically, you need a ton of money (and no job) to get a chance to win the prize money.
The highest earner in badminton is Lee Chong Wei (the top male player in the world now) who made $300,000. The second highest earner is a Chinese woman who made $170,000. Compare that to the top earners in basketball and baseball (30 million and 29 million dollars respectively) and you'll see the major difference.
And American players get even less. There are some federations that help support players, but they don't have the kind of support other countries have. No traveling PT doctors, no coaches, not even an assistant. I recently read an article written by the top player in Canada about how she needs to book all her own hotels, airplane tickets and logistics while the other players have teams to take care of that. As a result she arrives much more exhausted with other things on her mind while the other players are just totally focused and have everything done for them. Of course it will affect game play.
There are some organizations trying to encourage badminton in America, but I doubt it works much. One such site, The American Badminton Association, try but they just make it worse. The tagline is "Making Badminton Cool." Yikes. Way to make something super lame guys.
I'm not even sure badminton will ever get more popular. I would just like it to get more respect, and be seen as a real sport (news flash: badminton is much harder than tennis. The games are longer, the ball much faster and badminton players are in better physical condition then tennis players. I'll be writing about this later with facts.)
Luckily I'm in China and not only are some of the world's top players here, but it is one of the most popular sports taken incredibly seriously. It's a great place to learn.